Home
ICPC programming team of SBU wins bronze medal in ICPC 2023 regional contest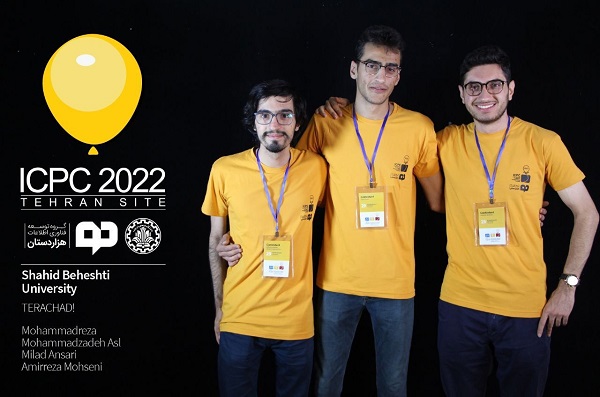 The programming team of Shahid Beheshti University (SBU) won the bronze medal in ICPC 2023 regional contest.
The ICPC programming team of the Faculty of Computer Science and Engineering of SBU won the bronze medal of the West Asian regional contest. This contest, which is considered the most important programming event in the country, was hosted by the Department of Computer Engineering of Sharif University of Technology (SUT) on May 18-19, 2023.
This contest was attended by selected university teams from universities all over the country, and one of the ICPC teams of SBU, consisting of Mohammad Reza Mohammadzadeh Asal, Amir Reza Mohseni, Milad Ansari and Erfan Ali Mohammadi as the coach, won the bronze medal. This team had also won the first place in the Collegiate Programming Contest of Amirkabir University of Technology.